"(hu)Man In A Wave" arise out the idea that our bodies are always surrounded by radio waves. Waves who are reflecting and collapsing our bodies during our daily lives.
In that way we can say that the audio from the radio stations reflect and collapse our bodies. Radio waves are part of our culture. They are around us, we are in them, surrounded but not caught by.
Medical treatment uses also radio frequency in RF (Radio frequency) and MRI (Magnetic resonance imaging) uses radio frequency waves to generate images of the human body.
With this work i put our bodies into the audio wave itself. An audio wave that then will be mixed with received radio waves (radio stations).
We become human audio filters,
with our body silhouettes we reflect,
"distort" the radio and audio waves.
This audio wave is then mixed with the audio wave generated out the image of the silhouettes from the visitors. This sound, pure and raw, all and nothing, designed by the visitors their bodies shape and movement. An audio wave acting like a filter, distorting the incoming audio from the received radio stations.
This installation is a kind of radio station "in between", receiving the radio waves from other radio stations, mixing and filtering, "radio hacking" and transmitting the new created audio out thru speakers, in the "infinite" space around us. Is our body not the finite, counterpart to the infinite.
An interactive radio station, transmitting the shape and movement from the visitors body silhouettes, from one place to another, to different places, "in the Ether", everywhere.
Radio waves and audio transcend cultural borders, collapsing our bodies, a collective sound installation.
"(hu)Man in a Wave"
Basic examples as screen shots with corresponding audio samples from the test applications: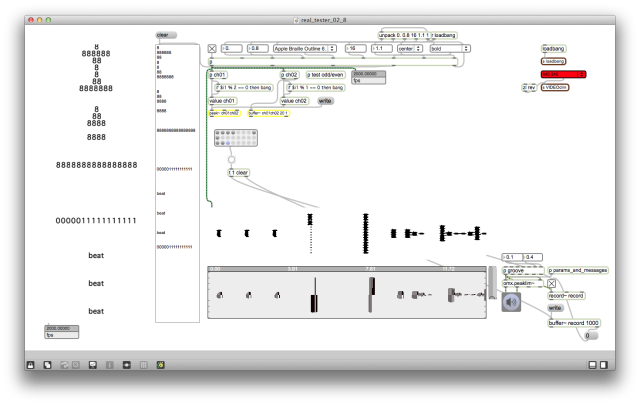 or download: HumanInAWave_INPUT_write-a-wave_01_2.wav
_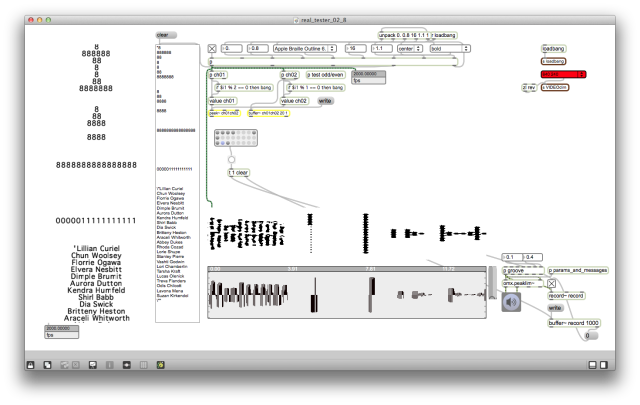 or download: HumanInAWave_INPUT_write-a-wave_01_3.wav
_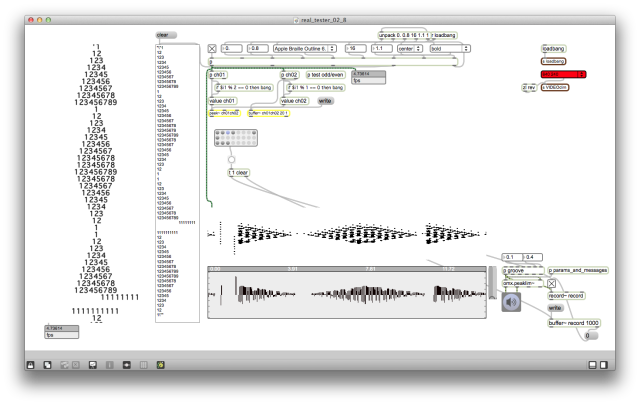 or download: HumanInAWave_INPUT_write-a-wave_02_2.wav
_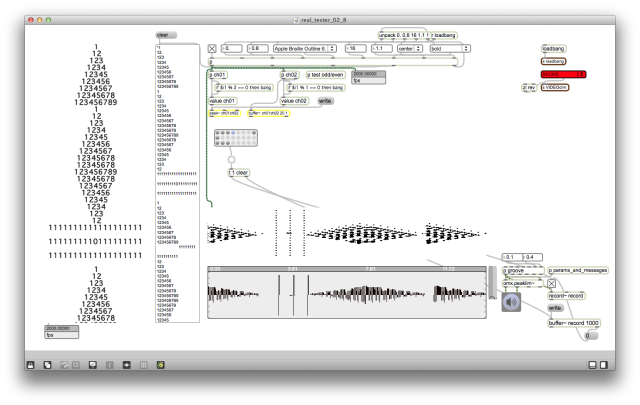 or download: HumanInAWave_INPUT_write-a-wave_02_3.wav
_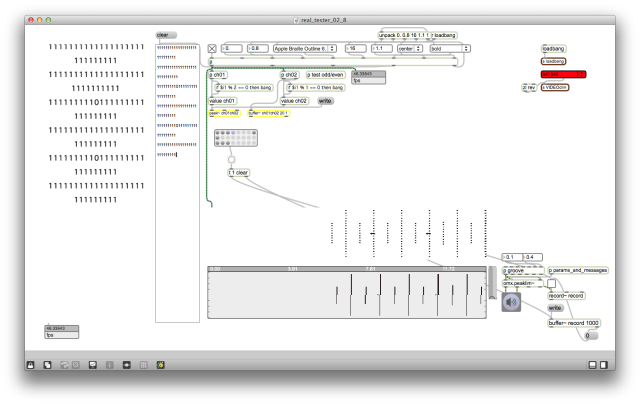 or download: HumanInAWave_INPUT_write-a-wave_03_1.wav
_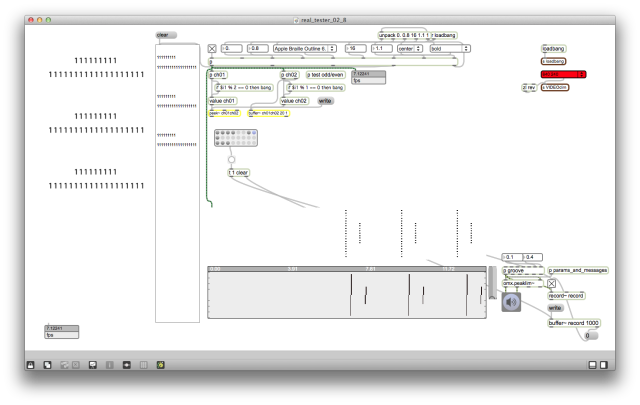 or download: HumanInAWave_INPUT_write-a-wave_03_2.wav
_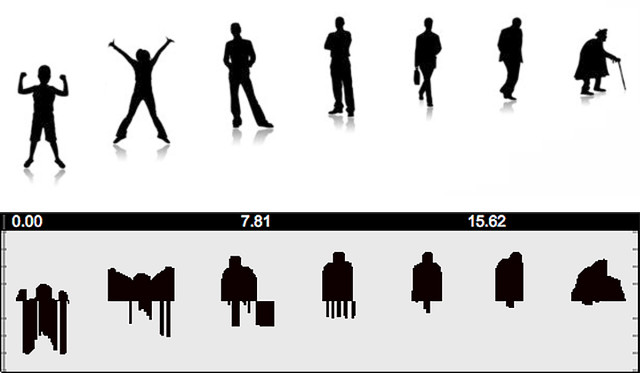 or download: HumanInAWave_PROCESS_change-a-wave_01_slow.wav
_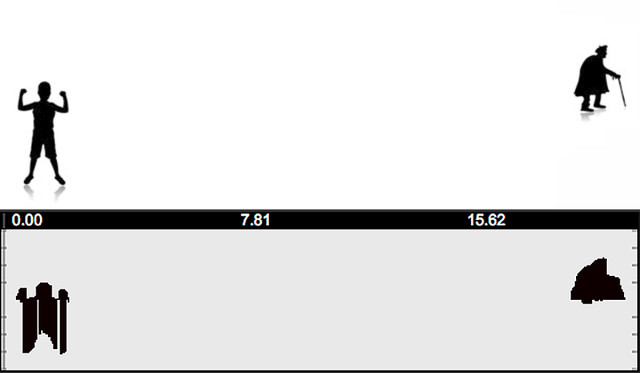 or download: HumanInAWave_PROCESS_change-a-wave_02_slow.wav
_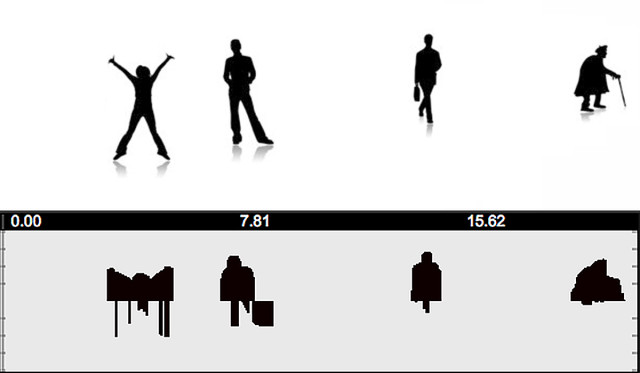 or download: HumanInAWave_PROCESS_change-a-wave_03_slow.wav
_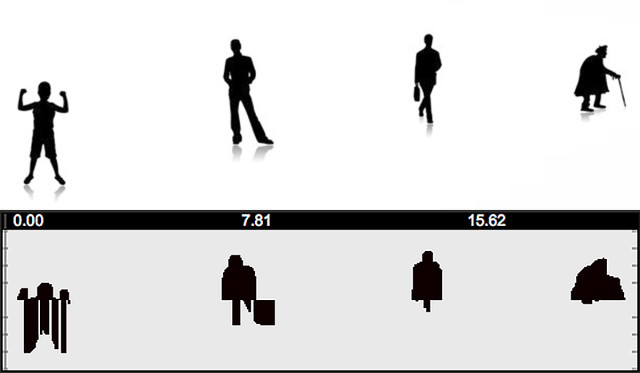 or download: HumanInAWave_PROCESS_change-a-wave_04_slow.wav
_